CJSL News
Affiliates
CJSL is proudly affiliated with the following youth soccer organizations
---
Partners
CJSL is proud to partner with the following organizations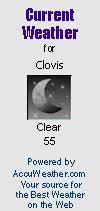 Welcome To The Clovis Junior Soccer League
Welcome to the official web site of the Clovis Junior Soccer League. In affiliation with the United States Soccer Federation, United States Youth Soccer, and the California Youth Soccer Association, we are the governing body for youth club soccer within the Clovis and North Fresno region as bounded by the Clovis Unified School District. We invite you to stop by and visit our many games and events throughout the year.
Our office is located at 50 w. Bullard #109. Located on the southwest corner of Bullard & Minnewawa next to Subway. Our phone # is 325-2575, our fax # is 298-6997. The office can be reached via email HERE
The CJSL Office Hours are-
Monday: 11:00am-3:00pm
Tuesday: 2pm-6pm
Wednesday: 11:00am - 3:00pm
Thursday: 3:00pm - 9:00pm
Friday: 11:00am - 3:00pm
Saturday/Sunday: Closed
Site Contents Copyright © Clovis Junior Soccer League. All Rights Reserved.